Wild Swan Books
Authentic Model Railway Operation
Martin Nield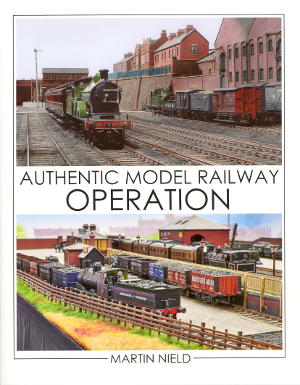 Softback - 60 pages - £13.95
Contents
Analysing Traffic Requirements
Devising Realistic Trackplans
Using Working Signals
Developing a Working Timetable
Rules and Regulations
Realistic Movement
Operating at Exhibitions
Description
Real railways began with the aim of moving goods (and later passengers) between A and B in the most efficient manner possible. They were built and operated by private companies seeking to maximise their profits. As they developed, they devised methods of operation which enabled them to deliver the services their customers required and to do so safely. When it comes to reproducing this in model form we need to try and capture this sense of purpose.
Starting with the prototype, the author discusses and demonstrates the various ways in which we can make our model railways more realistic from an operational point of view. Each chapter is divided into two sections: What did the real railway do? and How can we reproduce this on our layouts?
Although the author concentrates on how the traditional steam railway worked, many of the principles of railway operation which were established in the steam era continue to this day in the operation of the modern railway using diesel and electric traction.
Example Two Page Spread [1]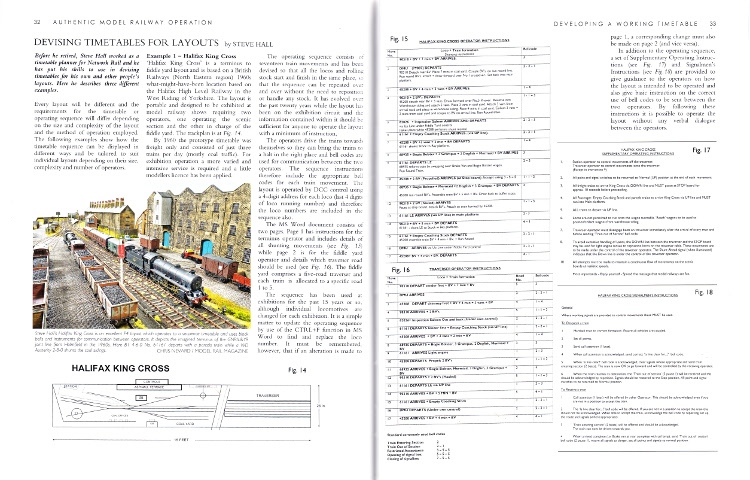 Example Two Page Spread [2]