Wild Swan Books
The Banbury & Cheltenham Railway Volume Two
William Hemmings, Paul Karau & Chris Turner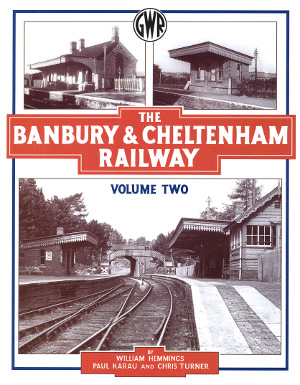 Hardback - 170 pages - £28.95
Contents
The 6.22 a.m. Banbury-Kingham Autocar

A Journey Along the Route in 1947

The Stations

King's Sutton
Adderbury
Milton Halt
Bloxham
Council Hill Siding
Hook Norton
Rollright Halt
Chipping Norton
Sarsden Halt
Churchill Crossing
Kingham
Description
Anyone familiar with the Banbury & Cheltenham line and its modest stations will be all too aware of the unique charm and appeal of the beautiful countryside which it crossed, sometimes plunging through deep single bore tunnels and sometimes striding across brave slender viaducts which crews recall quivered perceptibly under the weight of trains.
The B&C was a curious example of a cross-country line, connecting the company's Northern main line (Banbury) to the West Midland route (Kingham) and the Bristol & Birmingham line (Cheltenham), and in the earlier years passenger services seem to have been operated from end to end, despite trains having to reverse at Kingham station. However, from around 1906, the two halves of the route were largely operated independently, and only the 'Ports to Ports' (Newcastle & Swansea) expresses, together with one or two through goods trains, ran the length of the line, their passage lending an air of importance to the route.
Paul Karau fell in love with this railway when he first visited the remains in 1965 and began collecting material on the line, so when William Hemmings fell under its spell and declared his interest in writing the story, there was already plenty to draw on. The author and Chris Turner spent ten years or so quite independently interviewing all of the former members of staff they could find in order to collect details about their work, daily routines, methods of operation, details of traffic carried, together with recollections of traders and passengers who used the line. Sadly, many of the staff interviewed are no longer with us, but the pooling of material has resulted in a very special and intimate account.
Example Two Page Spread [1]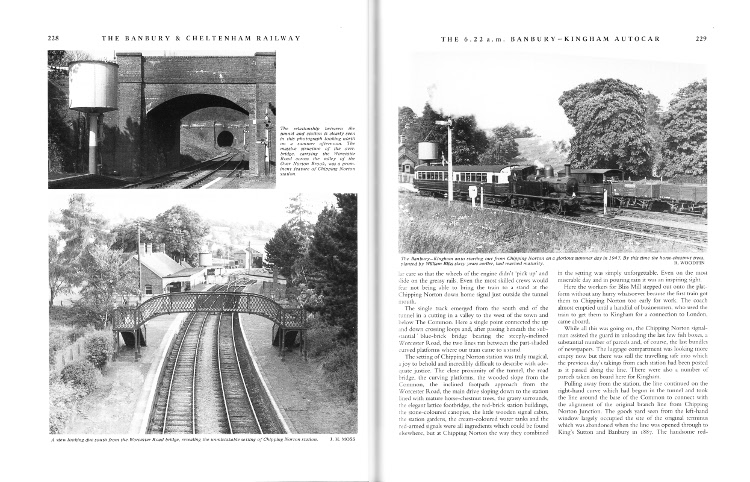 Example Two Page Spread [2]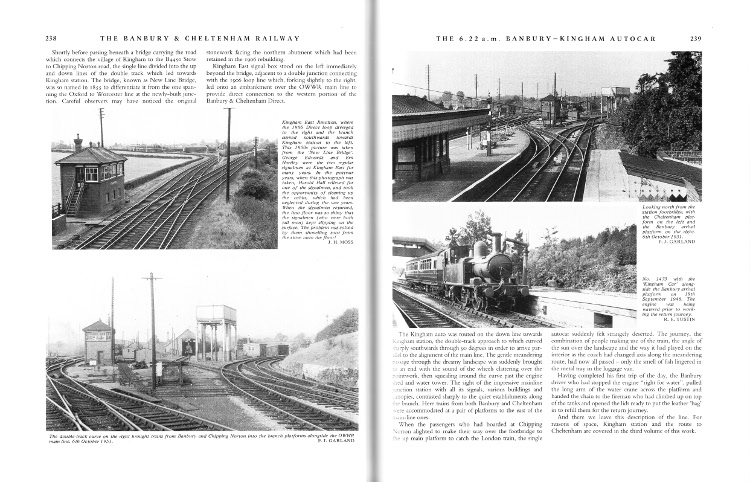 Example Two Page Spread [3]