Wild Swan Books
The 1833 & 2228 Class Bogie Passenger Tanks
Midland Engines No.1
David Hunt, Fred James & Bob Essery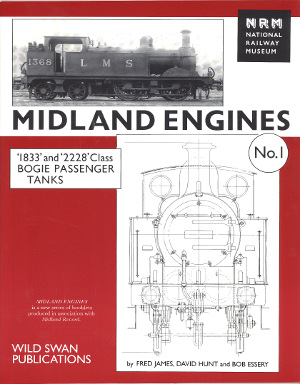 Softback - 52 pages - £9.95
Contents
Origins
Johnson's Midland

0-4-4Ts

The 1833 Class
The 2228 Class

The Engines in Service
Painting & Numbering
Description
The Midland Railway 0-4-4T Bogie Passenger Tanks were numerous, widespread and long-lived. By the First World War the 0-4-4 Tanks were to be seen over much of the Midland system including the Bedford to Hitchin branch, Swansea to Hereford services, Bristol local turns, Nottingham and Derby area branch services and Sheffield to Barnsley trains.
This book deals with the eighty engines (30 in Class 1833, 50 in Class 2228) that were built with 18in cylinders and 150 psi boilers between 1889 and 1900. Withdrawal was a protracted affair with the first ending its working life in 1919, but fourteen 1833 and 19 of the 2228 Class survived to be taken over by British Railways; the last not going until 1960.
Seventeen detailed drawings are included and the text is extensively illustrated with a comprehensive set of photographs of these engines from Midland, LMS and BR days. Appendices cover dates of building, rebuilding, renumbering and withdrawal. Shed allocations for selected dates between 1914 and 1947 are also included.
Example Two Page Spread [1]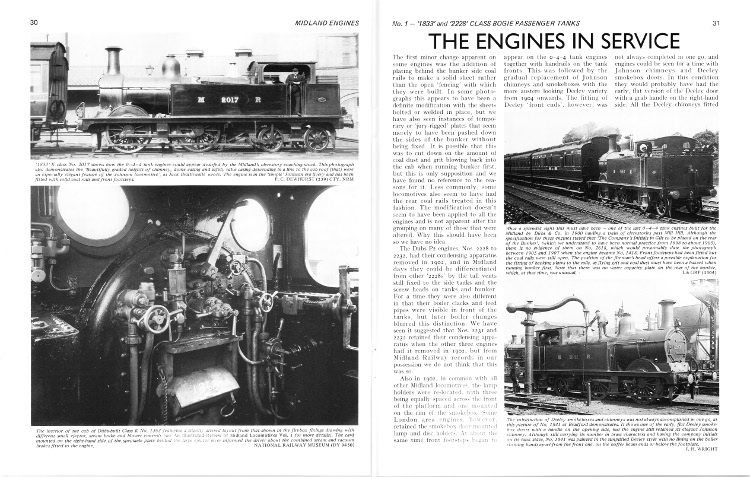 Example Two Page Spread [2]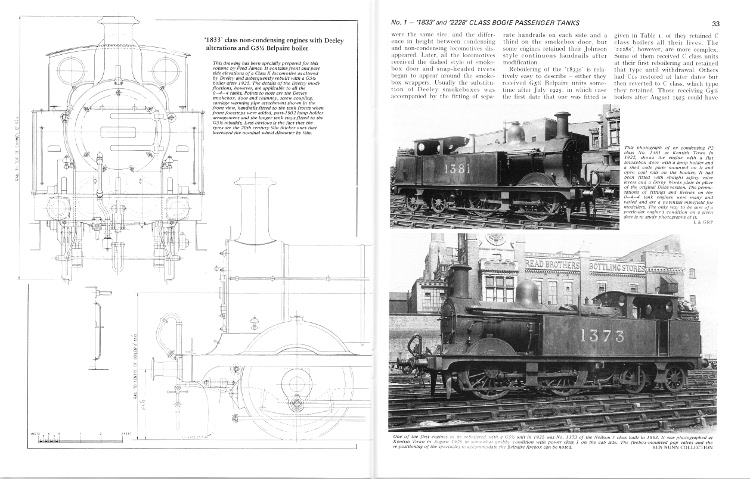 Example Two Page Spread [3]