Wild Swan Books
The Coast Lines of the Cambrian Railways Volume 1
C.C.Green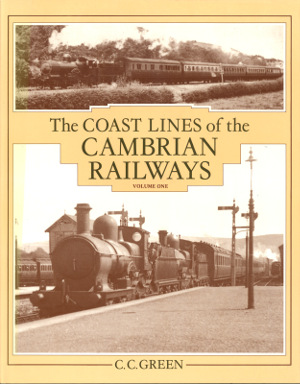 Hardback - 282 pages - £29.95
Contents
The Aberystwyth & Welsh Coast Railway
Machynlleth
Machynlleth to Derwenlas Crossing

Derwenlas
The Port of Derwenlas
Derwenlas Crossing

Dervenlas Crossing to Dovey Junction
Dovey Junction
Dovey Junction to Glandyfi
Glandyfi
Glandyfi to Ynyslas
Ynyslas

East Wharf Siding
The Aberdovey Ferry Branch
West Wharf Siding
The Dovey Steamers

Ynyslas to Borth
Borth
Borth to Llandre
Llandre
Llandre to Bow Street
Bow Street
Bow Street to Aberystwyth
Aberystwyth
Description
The Cambrian Railways Company ran a railway system which easily evoked happy memories. It ran between mountain peaks, beside idyllic streams and rivers, and alongside sandy beaches and dramatic seaside cliffs. Each year it carried thousands of excited children, and their parents, on their way to their annual holidays. Its wayside stations, some quite tiny and some rather grand, served otherwise isolated communities to which it became a lifeline. To those with any interest in railways and how they were operated, it demonstrated the challenge of carrying traffic - seasonally very heavy - over long lengths of single line and over some fearsome gradients.
In this volume C.C.Green, well known for his lifelong affection for the company, describes the coastal route between Machynlleth and Aberystwyth and its early history. The problems of building a railway across a bog, and the failed attempts to bridge the estuary of the River Dovey, speak clearly of the enormous effort expended to bring railways to this part of Mid-Wales.
The book is extensively illustrated with photographs not only of the stations but of the railway and the landscape in between, evoking the atmosphere of a line now much changed by simplification and modernisation.
Example Two Page Spread [1]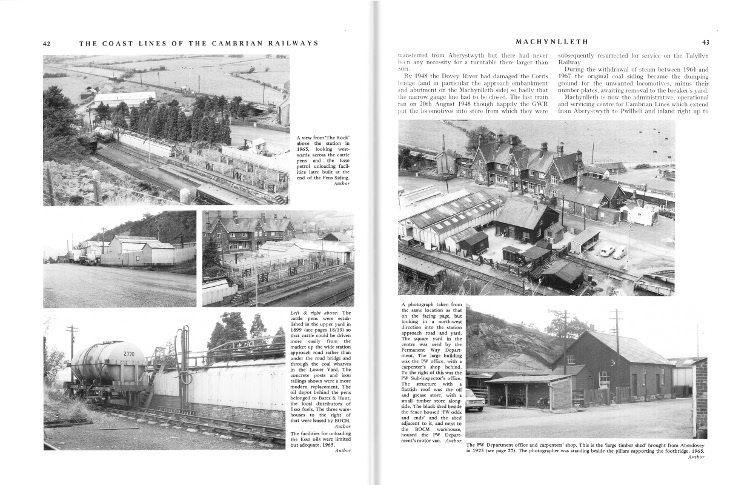 Example Two Page Spread [2]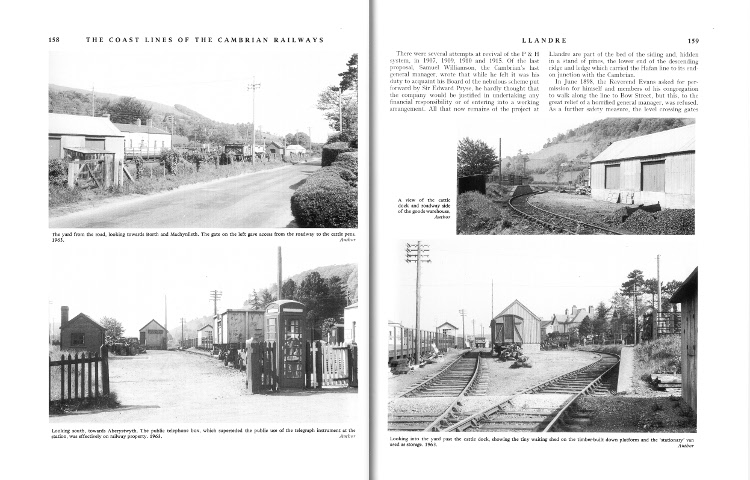 Example Two Page Spread [3]