Wild Swan Books
The Class 3 Belpair Goods Engines
Midland Engines No.2
David Hunt, Bob Essery & Fred James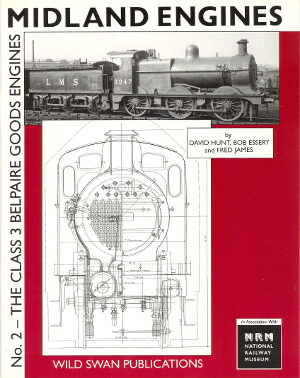 Softback - 64 pages - £10.95
Contents
Origins
The Engines Rebuilt

Frames
Boilers & Smokeboxes
Motion & Wheels
Platforms & Cabs
Superheating

Tenders
Painting & Numbering
Withdrawal
Description
The subjects of this work were members of a generally similar but, in detail, far from homogeneous class of locomotives that had its origins in several series of Johnson 0-6-0s built both at Derby Works and by outside contractors between 1885 and 1908. The book covers those Johnson Class 2 and 3 goods engines that were rebuilt between 1916 and 1925 with G7 boilers.
Generically they were commonly known as 'Class 3 Belpaire goods engines'. They lasted nearly 50 years from the late Midland period through to the last days of steam on British Railways, the final one being withdrawn from service in 1964. They could be seen all over the Midland system and beyond; in BR days they even found their way onto other regions.
The Engines Rebuilt chapter comprises just over half the content of the book and covers the numerous and sometimes complex differences between locomotives. Sixteen detailed drawings are included, two of which are printed in large format on a fold out page bound into the book. An extensive set of photographs illustrate many of the individual variations exibited by this class of engines.
Appendices cover dates of rebuilding, tender allocations and withdrawal. Shed allocations for selected dates between 1920 and 1960 are also included.
Example Two Page Spread [1]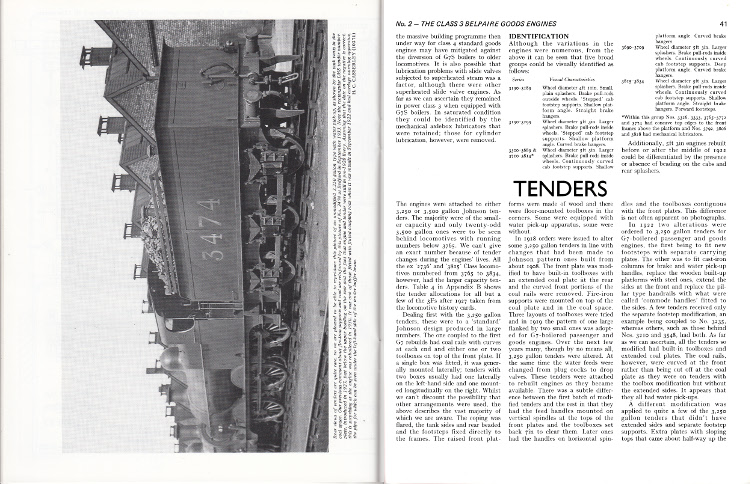 Example Two Page Spread [2]