Wild Swan Books
The 700 Class Double-Frame Goods Engines
Midland Engines No.4
David Hunt, Bob Essery & Fred James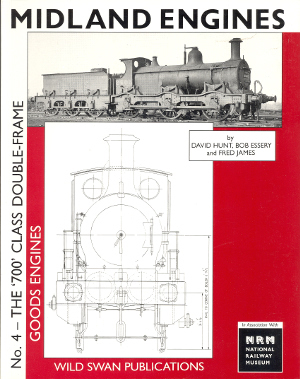 Softback - 102 pages - £13.95
Contents
Origins
Construction

Kirtley Boilers
Johnson B Boilers
Cylinders & Motion
Frames Wheels & Running Gear
Platform & Cabs
D, E & G6 Boiler Engines

Tenders
The Engines in Service
Painting & Numbering
Description
The subjects of this book are a group of locomotives whose origins reach back almost to the start of the Midland Railway itself but lasted, in a few cases, until nationalisation. Apart from five that were withdrawn in the early 1900s, fifty sold to the Italian State Railways, one which was cut up after war service in France and one withdrawn in 1918, the rest all passed into LMS ownership. Four of them were even allocated British Railways numbers, but only one, built by Dubs as No.778 in 1870, actually wore it. As BR no.58110 it was not withdrawn until November 1951.
Built between 1869 and 1874, they were the last and longest-lived examples of what have become known to many enthusiasts as Kirtley's 'standard' goods engines. Johnson eventually rebuilt all of them with B class boilers, the process being completed in November 1891, and the majority ran in that condition for the rest of their lives.
Eighteen detailed drawings are included, two of which are printed in large format on a fold out page bound into the book. The text is extensively illustrated with a comprehensive set of photographs of these engines from Midland and LMS days. Appendices cover dates of building, rebuilding, renumbering and withdrawal, plus notes on engines sold to Italy and the ROD locos. Shed allocations for selected dates between 1880 and 1930 are also included.
Example Two Page Spread [1]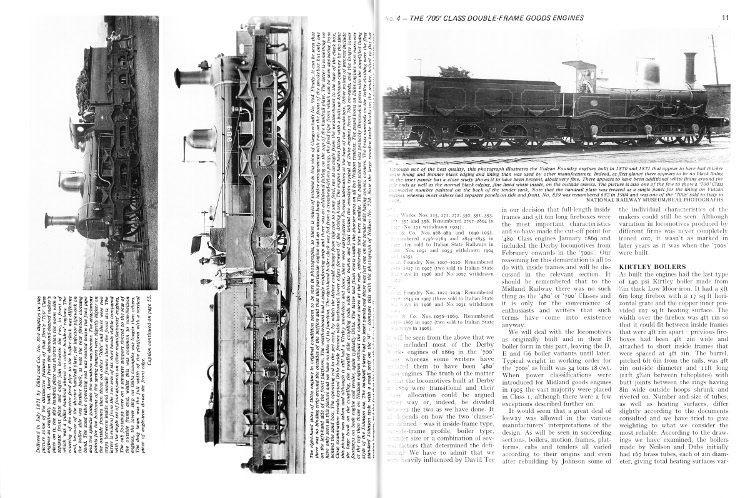 Example Two Page Spread [2]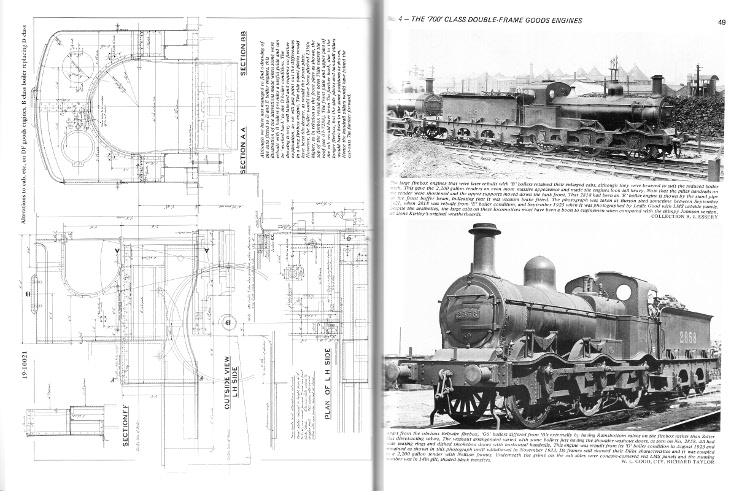 Example Two Page Spread [3]