Wild Swan Books
Edwardian Enterprise GWR
John Norris, Gerry Beale & John Lewis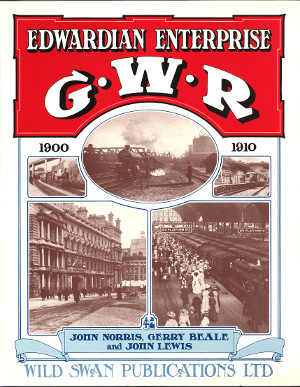 Hardback - 208 pages - £24.95
Contents
The South Wales Direct Line
Fishguard and the Swansea District Lines
Improvements to the West of England
The Birmingham Direct Line
The New Route from Birmingham to Bristol
GWR Locomotives Between 1900 and 1910
GWR Rolling Stock Development Between 1900 and 1910

Non Passenger Coach Stock
Goods Rolling Stock
Other Developments
Description
This extensive volume examines the GWR's achievement through the first decade of this century - a decade of development by that company that was to see no equal on the railways of this country until the electrification of the west coast route from London to Scotland during the 1960s.
It could be argued that the GWR reached its zenith during the 1930s but the period under review saw the transformation of the 'Great Way Round', from its prolonged lethargy, which had made it the most backward of all the great companies, to a go-ahead company at the very forefront of railway development.
The volume of traffic, the limited locomotive power, and the gradients on some of the busiest sections of the line were all challenges to be faced as the 20th Century drew near. But they were not the only challenges because the railway user was becoming more demanding as to the facilities provided. Competition was very real and the LSWR already had the edge over the GWR timings between London and Exeter.
New lines which opened during the last great period of expansion included the direct lines to South Wales, the West Country, the Midlands, a new route between Birmingham and Bristol, a new port at Fishguard and a diversity of short connecting lines and deviations over the length and breadth of the system. Improvements in rolling stock included corridors, steam heating, restaurant cars, etc. and the company's new CME, George Jackson Churchward, was to have a profound influence on locomotive design for many years to come.
Example Two Page Spread [1]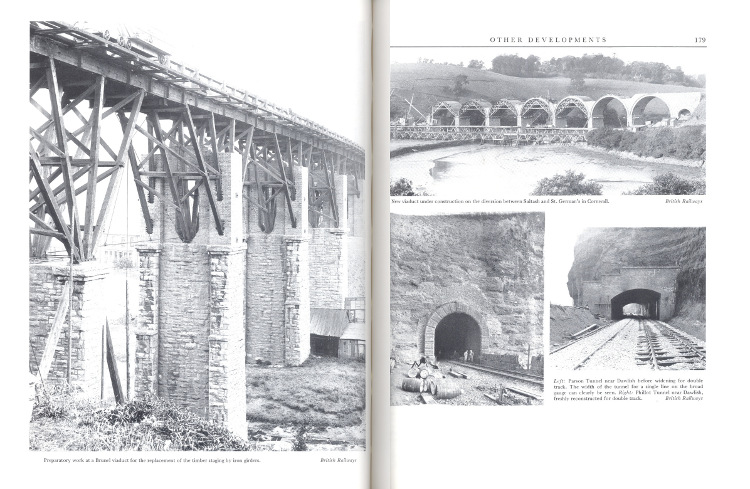 Example Two Page Spread [2]