Wild Swan Books
Great Western Pictorial No.2
The Hubback Collection
John Hodge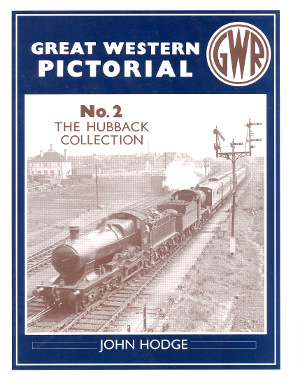 Hardback - 92 pages - £27.95
Contents
Bridgend, Llanharan, Miskin & Pontsarn
Peterston Loops & St.Georges
Around St.Fagans
Ely West, Canton & Cardiff General
Newport, Gaer Junction
Lliswerry & Severn Tunnel Junct.
Pilning, Patchway & Cheltenham
Weston-Super-Mare & Minehead
Durston, Cole, Cogload & Creech
Taunton, Norton Fitzwarren & The West
Description
Gerald Hubback was a photographer of distinction. He lived in Barry and during the late 1920s and 1930s worked in Taunton, often commuting between the two at weekends. Each of these locations formed a base for many excursions into the surrounding countryside to photograph the trains of the Great Western Railway, a company he clearly admired. His visits took him mostly to the South Wales main line between Llanharan and Ely, and to the West of England line between Cole and Whiteball, and those areas form the backbone of this volume. To a lesser extent, he was also active photographically at Bridgend, between Cardiff and Severn Tunnel Junction, around the Bristol, Gloucester and Cheltenham districts, and towards Exeter.
A very unusual aspect of his work was his continued visits to the South Wales main line during the early years of the Second World War, providing a unique record of traffic in that period at a time when railway photography was frowned upon, and film stock scarce. Gerald Hubback took up his camera once more during the early post-war era in South Wales, recording the final months of the old company, and the first of the nationalised concern.
His collection has passed to John Hodge, who has collated many striking and delightful examples of his work to form a geographical flow from South Wales into the West Country.
Example Two Page Spread [1]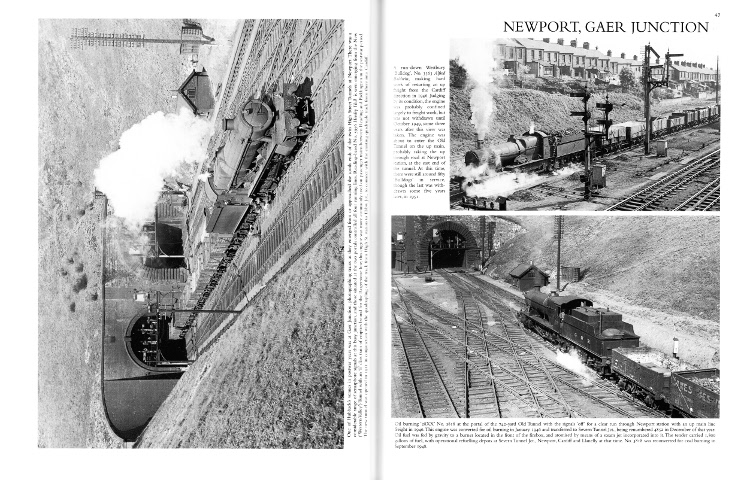 Example Two Page Spread [2]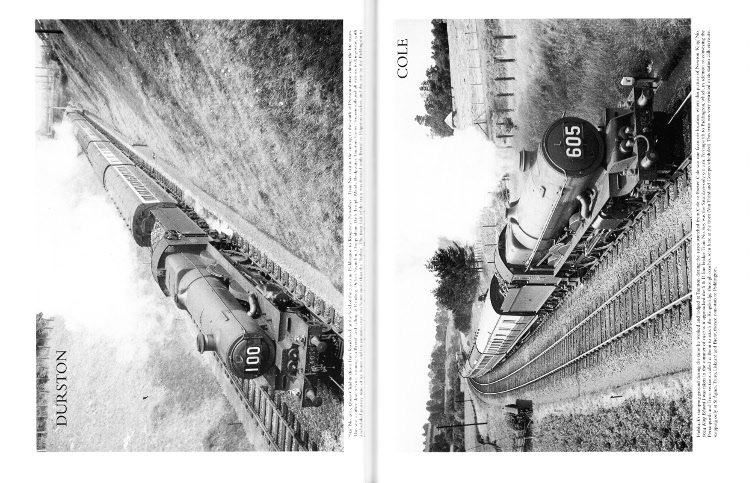 Example Two Page Spread [3]