Wild Swan Books
GWR Goods Services: Part 2A Goods Depots and Their Operation
Tony Atkins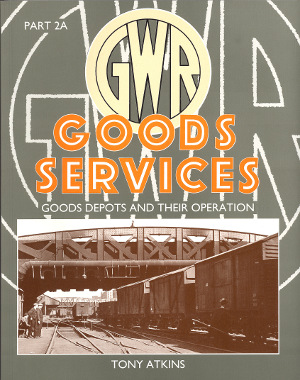 Softback - 180 pages - £24.95
Contents
The Depots and their Work
Small Consignments

Wagon Categories & Transfer

The London Area Depots

Paddington & Environs
Outer Main Line

Acton
West Ealing
Southall
Hayes
Greenford

Westbourne Park Yards
Brentford Depots
Park Royal
Smithfield
Old Oak Goods Targets
Shepherd's Bush (Uxbridge Road)
Hammersmith
Kensington (Warwick Road)
Chelsea Basin
South Lambeth
Poplar
Victoria & Albert

Traffic Statistics
Description
In this, the second part of their series, the authors consider the organization and operation of the numerous goods depots on the Great Western system. Covered in this volume are a study of the various facilities provided at depots, the handling procedures, charging and waybilling, and the use of sacks, ropes and sheets to secure or protect the loads. A detailed look at small consignment traffic discusses the various methods of transportation, including Direct, Tranship, Composite, Station and Pickup Wagons, with a brief look at the role of road transport in transhipments.
The second half of this volume comprises an in-depth look at the goods depots and yards in the London area, including Paddington, Smithfield, South Lambeth, Poplar Victoria & Albert, Chelsea and others. This second provides a fascinating and heavily-illustrated record of this immensely important district.
Profusely embellished with photographs, maps and documents relating to the subject in hand, this is the first of a two-part work covering the Great Western's goods 'interface' with the public, and illustrates the aspect as never before.
Example Two Page Spread [1]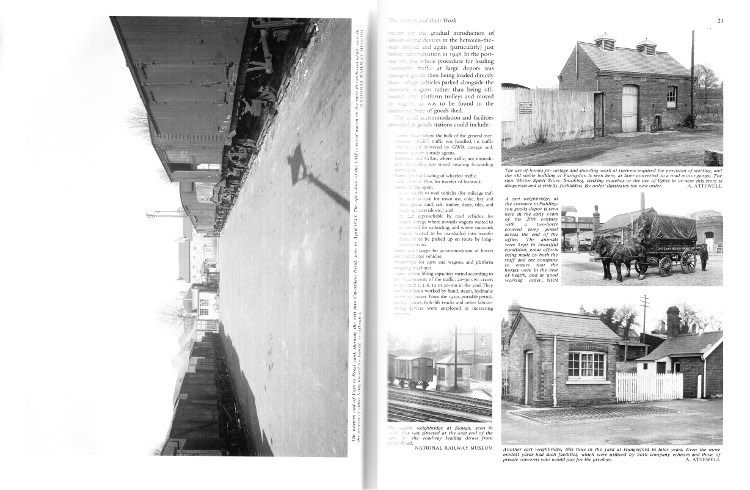 Example Two Page Spread [2]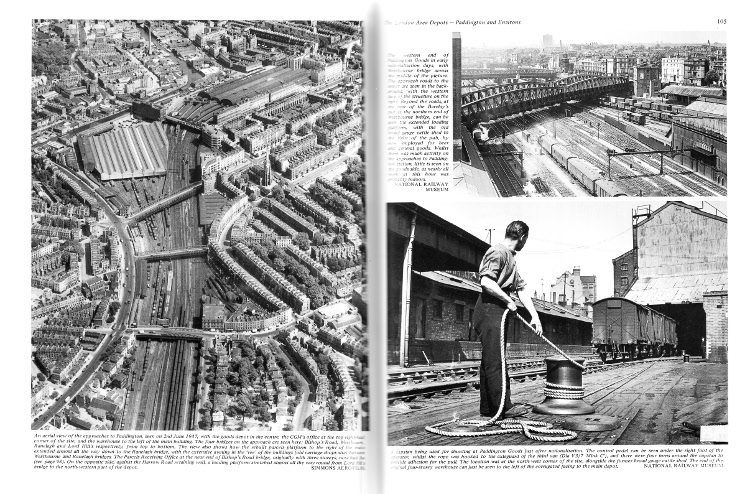 Example Two Page Spread [3]