Wild Swan Books
GWR Goods Services: An Introduction
Tony Atkins and David Hyde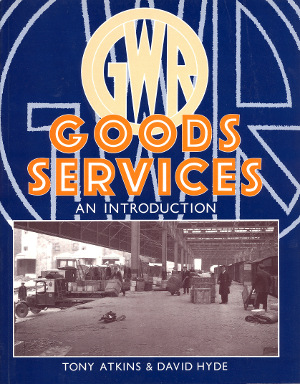 Softback - 142 pages - £17.95
Contents
Historical Overview
GWR Canals
The Railway Clearing House
Common Carrier
The Economic State of the Railway 1914-1939
Patterns of Traffic
Service and Goods Documents
The Goods Districts and their Work
Description
Despite the fact that most of the Great Western's revenue came from its goods services, the subject is poorly represented in the historical railway press. Tony Atkins and David Hyde have therefore drawn on their considerable experience and knowledge of the subject to create this introductory volume, the first in a series that covers all aspects of Great Western goods operations in depth.
This volume commences with a detailed historical overview of the goods scene from the very beginning to the end of the Great Western's existence, followed by studies of such facets as the company's canals, the Railway Clearing House, common carrier arrangements, economics, documents, and a brief analysis of traffic patterns.
The work concludes with a detailed look at the company's Goods Districts and their work, together with an analysis of the traffic originating from or conveyed to each. Future volumes will take up the story of cartage, goods shed operations, marshalling yards, freight train operations, special traffics and many other aspects, profusely supported by contemporary photographs and documents to illustrate the subject under discussion.
Example Two Page Spread [1]
Example Two Page Spread [2]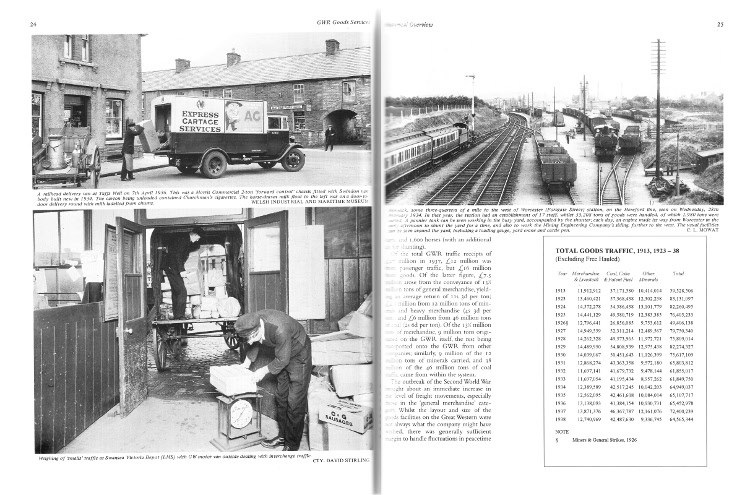 Example Two Page Spread [3]