Wild Swan Books
The Hawkhurst Branch
Brian Hart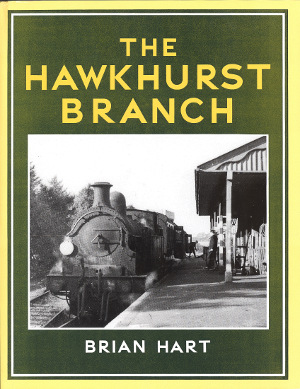 Hardback - 252 pages - £26.95
Contents
The Wealth of the Weald
The Cranbrook & Paddock Wood Railway
Building the Branch
Extending the Line
Prosperous Times
Sunny South Days
Land of Lost Content
The Hop-Pickers Tale
Swansong
Signalling Diagrams
Building Drawings
Description
The construction of this fascinating branch line was resisted for many years by the South Eastern Railway, but eventually it opened in 1893. Meandering through the High Weald of Kent and landscapes of quiet hilltop villages, hop gardens and deeply wooded valleys, this delightful rural backwater served the communities of Horsmonden, Goudhurst, Cranbrook and Hawkhurst for 68 years.
Farmers, hop-growers, tradesmen and locals made good use of the line, but perhaps its most famous association is with the hop-picking season when hundreds of Londoners travelled down each September to rural Kent on their annual working holiday.
The Hawkhurst branch was arguably the most charming branch line on the Southern, traversing the loveliest countryside Kent possesses. This is reflected in the outstanding selection of photographs presented by the author, most of which have never before been published.
Brian Hart is well-known for having written a number of acclaimed histories of the lost branch lines of Kent and this comprehensive account of the Hawkhurst Branch is another result of many years of meticulous research by the author.
Example Two Page Spread [1]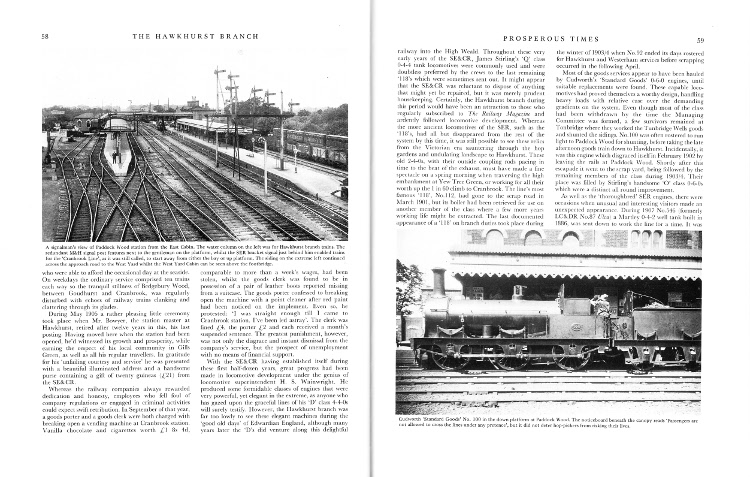 Example Two Page Spread [2]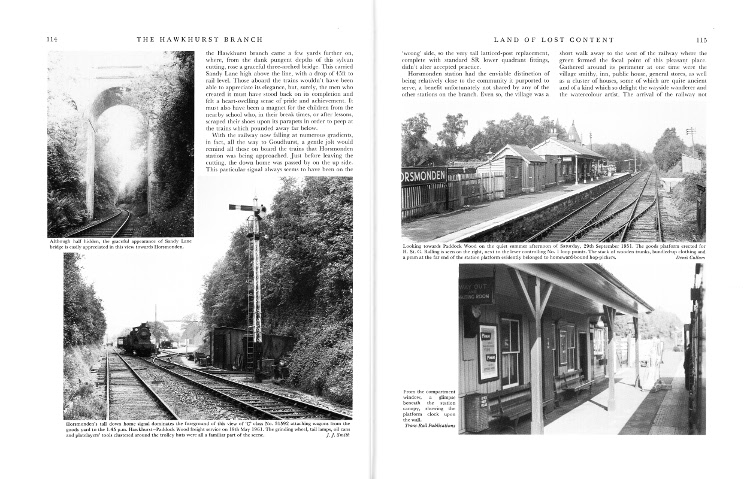 Example Two Page Spread [3]