Wild Swan Books
The Hythe & Sandgate Railway
Incorporating the Hythe & Sandgate Tramway
Brian Hart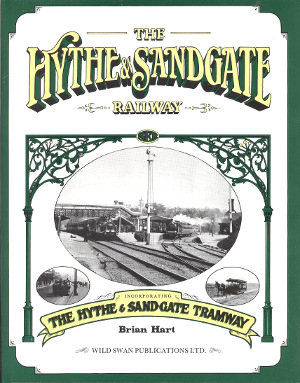 Hardback - 168 pages - £21.95
Contents
The Hythe & Sandgate Railway

A New Route to the Continent
A Royal Inauguration
Opening Day
Plans to Reach Folkestone
The Dream Fades
A Trip to the Seaside
The Pride of Kent
Gathering Clouds
The End of a Dream

The Hythe & Sandgate Tramway

A Bright Augury
Days of Adversity
The Great Crisis
A Fateful Sequel
Description
Even though it was one of the shortest lines ever constructed by the South Eastern Railway, the Hythe & Sandgate Branch held wondrous aspirations. Devised as a new route to the continent, for thirty years the SER planned and fought for its extension through to Folkestone Harbour. Its tireless proponent, Sir Edward Watkin, used every ploy and contrivance to woo the wealthy and powerful landowners who stood in its way. As a result, this is not only the story of a 3-mile long branch line, but of a struggle for supremacy that lasted for more than half a century.
This book is also covers the fascinating story of the delightful Hythe & Sandgate Tramway. Managed by the SER, it won a firm place in the hearts of holidaymakers and locals, but fell an easy victim to the motorised charabanc and omnibus, eventually closing in 1922.
Readers of Brian Hart's other books won't need reminding of the author's enthusiasm and skill in recapturing the spirit of the past and conveying the story in such a highly readable manner.
Example Two Page Spread [1]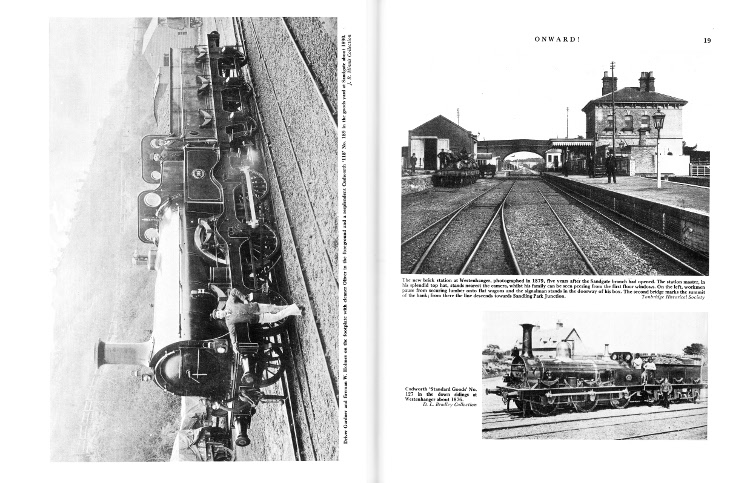 Example Two Page Spread [2]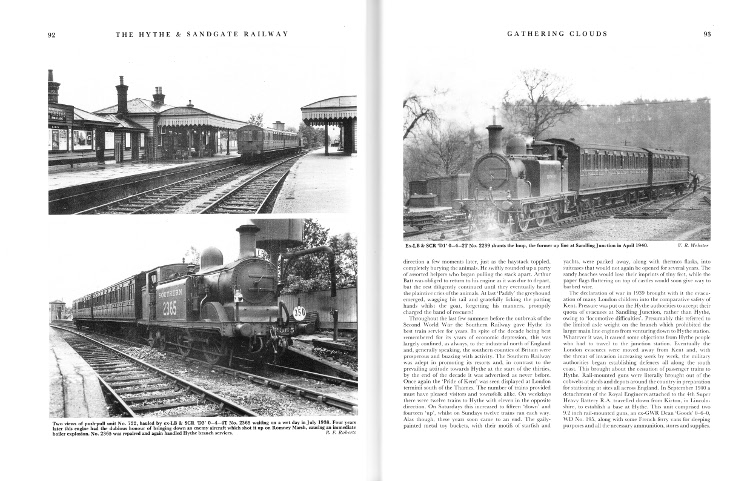 Example Two Page Spread [3]