Wild Swan Books
LMS Locomotive Review
Passenger Tender Engines Inherited from the Former L&NWR
R.J.Essery & D.Jenkinson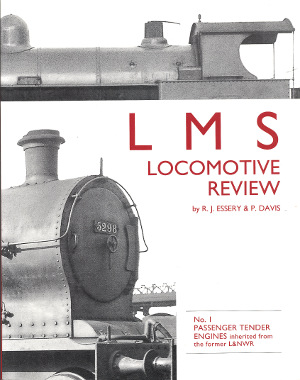 Softback - 156 pages - £27.95
Contents
Summary of LMS Modifications
2-4-0 Large 'Jumbo' Class
2-4-0 Small 'Jumbo' Class
4-4-0 'Jubilee' Class
4-4-0 'Alfred the Great' Class
4-4-0 'Renown' Class
4-4-0 'Precursor' Class
4-4-0 'Rebuilt Precursor' Class
4-4-0 'George the Fifth' Class
4-6-0 'Experiment' Class
4-6-0 'Prince of Wales' Class
4-6-0 'Claughton' Class
Tenders
Description
This volume is an overview of the London & North Western Railway Passenger Tender Engines inherited by the LMS at the 1923 grouping. The aim of the authors was to record the engine classes that came to the LMS, how they fared and how long each type lasted before the new company replaced them.
The book details the main modifications and changes to the external appearance of these ex-LNWR engines while under LMS ownership. It is profusely illustrated and intended to assist railway modellers by providing a source of reference and accurate information to construct or detail an accurate model.
A much more extensive account of the Claughton class engines is contained in the Wild Swan title 'Claughton & Patriot 4-6-0s' by G.Toms and R.J.Essery.
Example Two Page Spread [1]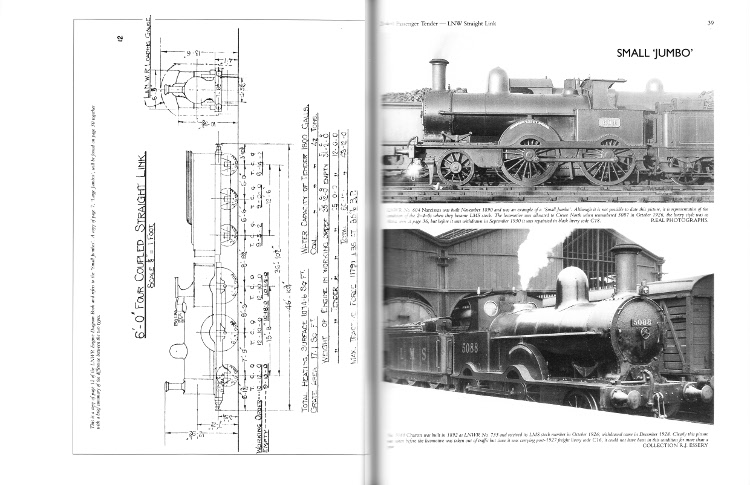 Example Two Page Spread [2]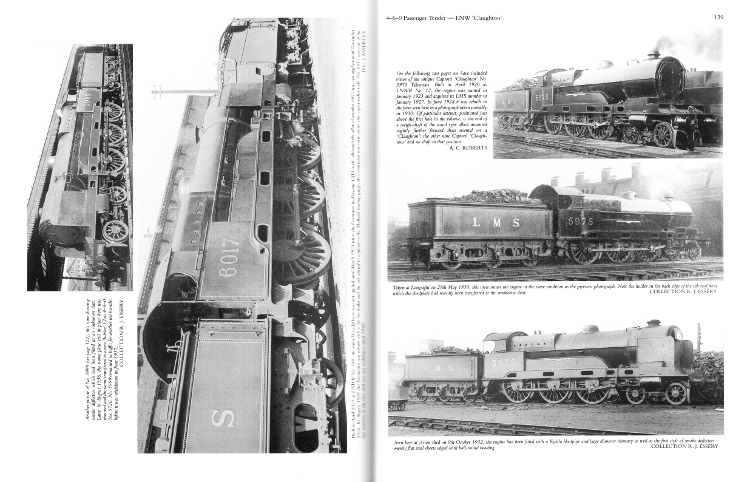 Example Two Page Spread [3]