Wild Swan Books
The Main Line Diesel Electrics
Pictorial Supplement to LMS Loco Profile
No.9
David Hunt & Adrian Ford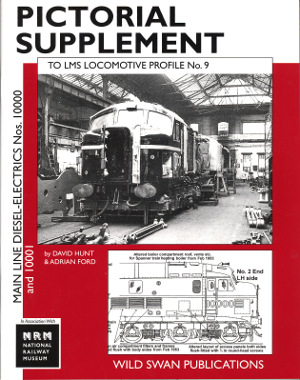 Softback - 72 pages - £21.95
Contents
Beginnings
Alterations During Service

10000

1947 to 1949
1950 to 1952
1953 to 1956
1957 to 1963

10001

1948 to 1949
1950 to 1953
1953 to 1957
1957 to 1966

Livery
Description
The concept behind the Pictorial Supplements to the LMS Profile Series is to make available more good quality photographs than could be reasonably accommodated in the main title. This book is somewhat different in both concept and content from the Supplements to some other titles in the LMS Locomotive Profile series.
Following the publication of Profile 9 (now out of print) a significant amount of additional information about 10000 and 10001, the two ex-LMS main line diesel-electrics, came to light. In particular, notes, sketches and drawings of the locomotives showing details of the alterations made to them during their time in service, as well as notes on various aspects of their systems and fittings were provided by Adrian Ford, who had made a special study of the two ex-LMS diesel-electrics and consequently became the co-author of this volume. Adrian started his career at Derby Works in 1956 as an Electrical Fitter Apprentice and by 1969 was Senior Electrical Inspector Locomotives (Testing). In 1979 he joined Derby Locomotive Works resident engineers as a manager and worked for BRB until 1993.
As well as Adrian's detailed information, further documentary and photographic material pertaining to the twins was subsequently identified. As a result, rather than simply being a pictorial adjunct to the main title as had been done in the past, this supplement should be seen as an extension of the original Profile.
Example Two Page Spread [1]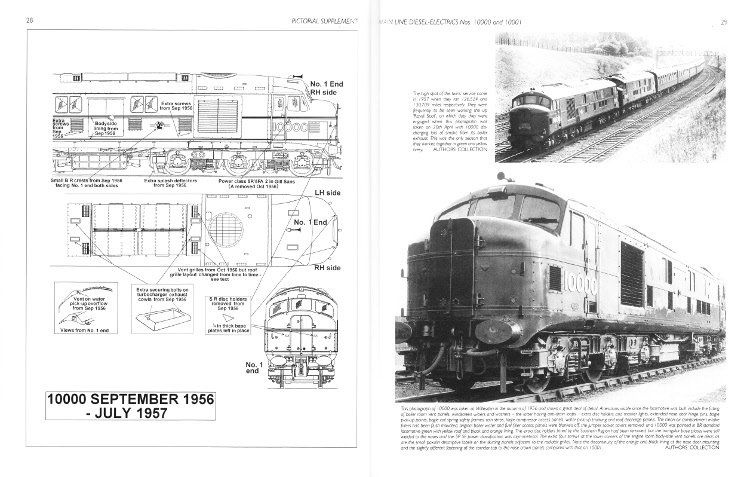 Example Two Page Spread [2]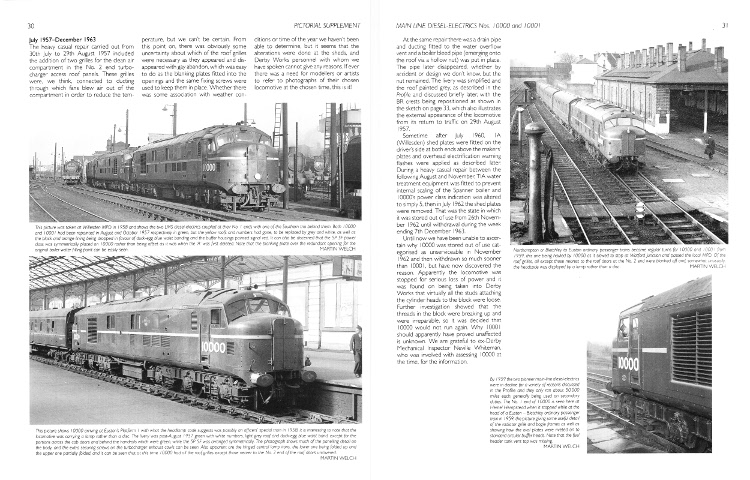 Example Two Page Spread [3]