Wild Swan Books
Memories of The Withered Arm
Travels over the SR Lines West of Exeter 1958-1962
Peter Barnfield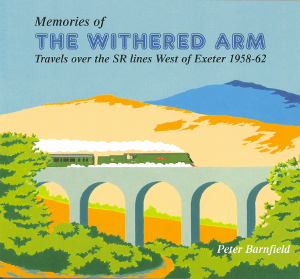 Softback - 96 pages - £14.95
Contents
Plymouth Friary in the Rain
To Ilfracombe Eventually
Pilgrimage to Wadebridge
The Dartmoor Line
Taw & Torridge
Waiting at Halwill Junction
T9s on the Atlantic Coast
With the Goods to Wenford
Mixed Train to Callington
Breakfast at Bude
Description
Recollections and beautiful pictures of a lost railway network, the landscape it ran through and the people who used it. This is a new and expanded edition of a booklet Peter published 20 years ago, and now includes Peter's own photographs from the time. Most of the images presented in this book are photographs that Peter took on the journeys described and relate directly to them, while others are from other visits made to the locations in the same period.
From the hair-raising approach to the cliff top terminus at Ilfracombe behind a Bullied Pacific in the first chapter, to the apparently timeless journey from Halwill Junction to Torrington at the end of the book, Peter's words and photographs paint a vivid picture of the last years of the Withered Arm.
It is a huge privilege to have been entrusted with publishing Peter's material, a lot of which hasn't been seen in print before, and it gives us great pleasure to see his wonderful images together in one book. The book also includes a chapter from Peter discussing the background to the story and his approach to photography, including details of the cameras used.
Example Two Page Spread [1]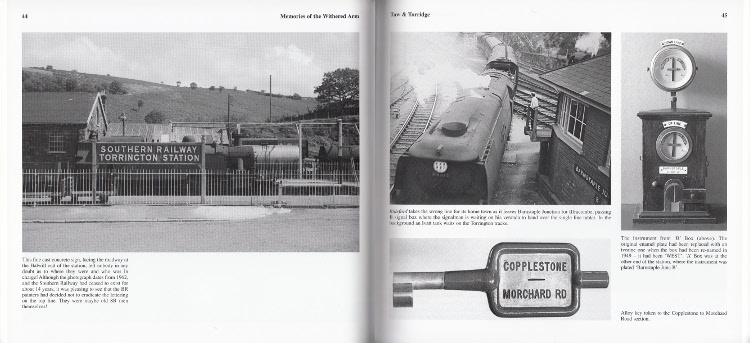 Example Two Page Spread [2]