Wild Swan Books
The Mildenhall Branch
Peter Paye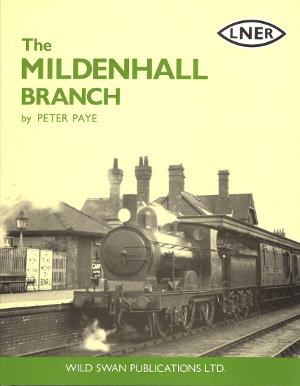 Hardback - 152 pages - £21.95
Contents
Authorisation and Construction
Great Eastern Operation
Grouping and Decline
The Route Described
Permanent Way and Signalling
Timetables, Traffic and Staff
Locomotives and Stock
Nationalisation and Closure
Description
The Mildenhall branch was a relative latecomer to the East Anglian railway network. The line was essentially the brainchild of Charles Allix of Swaffham Prior who had advocated a railway to serve the fen shore villages to the north-east of Cambridge in an effort to ease the agricultural depression. With other local landowners and farmers he was dismayed to find the Eastern Counties, Newmarket and other railway routes bypassing the area, but, with the advent of the Great Eastern Railway, Allix hoped for greater success. Unable to raise the necessary capital, however, he repeatedly approached the GER authorities for backing and financial support. His proposals were constantly refused, so much so that in desperation an unsuccessful approach was also made to the London and North Western Railway.
Salvation finally came when the GER encountered serious flooding on the Ely to Norwich main line near Lakenheath. Suffering considerable traffic losses, the authorities at Bishopsgate resurrected Allix's proposals, and plans quickly came to fruition for a direct route from Cambridge via Mildenhall to Thetford and thence to Norwich, avoiding the area prone to flooding.
The GER directors were reluctant to finance the total scheme and initially authorised construction only as far as Mildenhall before permanent repairs were made to the main line. Thus the Mildenhall branch was destined to become a mere backwater serving an area of sparse population, so the majority of receipts came from agricultural traffic. The branch survived World War Two but then declined rapidly so that passenger services were withdrawn in 1962 and freight finally three years later.
This fascinating history is profusely illustrated with photographs, timetables and track plans.
Example Two Page Spread [1]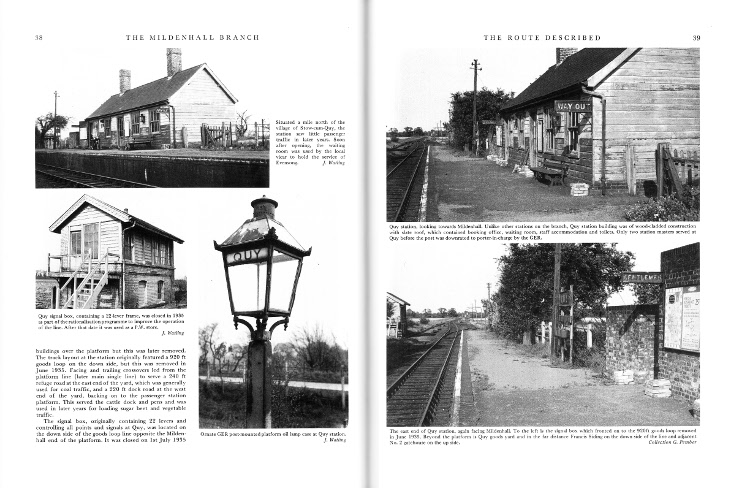 Example Two Page Spread [2]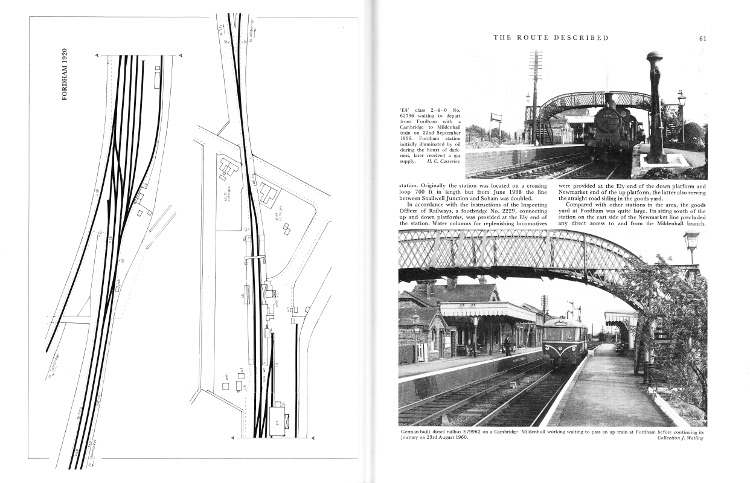 Example Two Page Spread [3]