Wild Swan Books
The North and West Route
Volume 3A - Hereford to Abergavenny Junction
John Hodge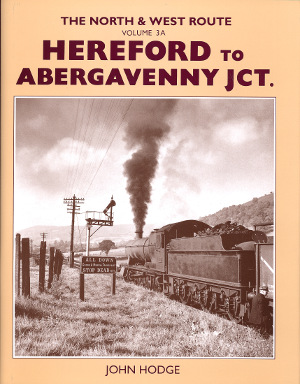 Hardback - 140 pages - £28.95
Contents
Historical Introduction
Traffic
Hereford
Barrs Court Station
Barrs Court South
Rotherwas Junction
Red Hill Junction
Tram Inn
St.Devereux
Pontrilas
Pandy
Llanvihangel
Triley Mill
Abergavenny Junction
Description
This is the third volume in the North & West series, the first having been devoted to Shrewsbury itself and the second to Shrewsbury to Hereford. Because of the large amount of photographic material available, this volume, dealing with Hereford to Newport, is divided into two parts. As Abergavenny is only a convenient location at which to divide the work, the two should be viewed as forming one volume. The main Introduction, History and Traffic will be found in this Volume 3A, together with the description of stations from Barrs Court to Abergavenny Junction, whilst Volume 3B will continue the study from Abergavenny (Monmouth Road), to Pontypool Road and Maindee Junctions (North, East and West). Newport itself was dealt with in Volume Two of the South Wales Main Line series.
There were several features which attracted enthusiasts during the 'fifties and early 'sixties, especially the Longsight working through to Pontypool Road, the Shrewsbury & Newton Abbot double-home working, and the Cardiff 'Britannias' on the three daily Canton turns to Shrewsbury. The late 1940s and early 50s saw Bath Road's King George V as an almost daily occurrence, but then it would be some ten years before 'Kings' returned to the line with the Canton fleet in the early 1960s.
The early 1960s also saw diesel hydraulic and diesel electric power introduced, first on the West of England and then on the South Wales services, but with the electrification of the London Midland main line, all the principal North & West services were transferred to run via Birmingham New Street and Gloucester, instead of via Shrewsbury and the Severn Tunnel. The effect on the N&W line was devastating, and overnight it became a secondary route. As time has gone on, the line has become somewhat regenerated and now, new-generation DMUs run between Manchester and West Wales, and Holyhead and Cardiff with a good effect on passenger carryings.
Example Two Page Spread [1]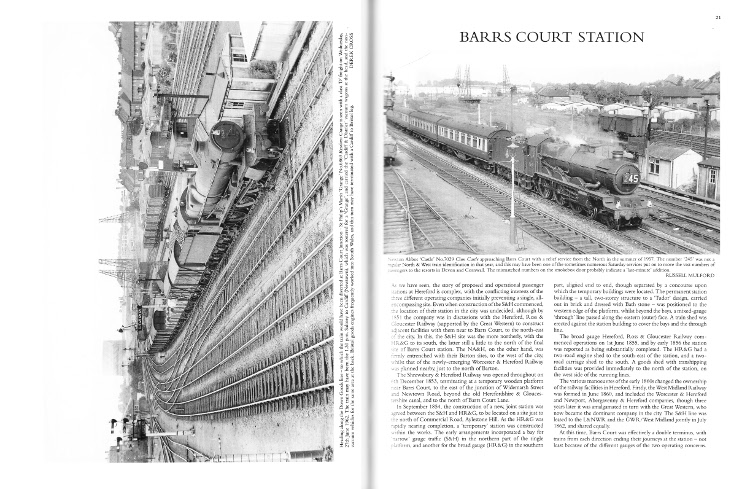 Example Two Page Spread [2]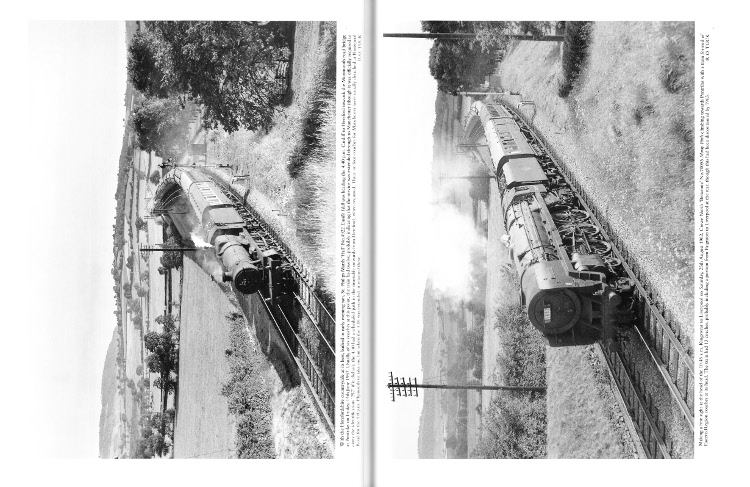 Example Two Page Spread [3]