Wild Swan Books
Painting and Lining
A Modeller's Handbook
Martyn Welch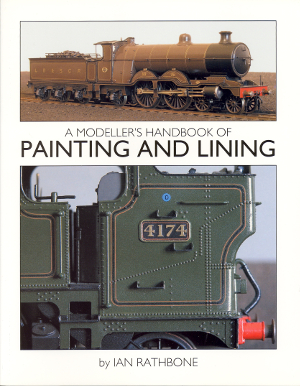 Softback - 154 pages - £21.95
Contents
Before Starting
Preparation
Priming
Painting
Lining Locomotives
Hand Lettering & Numbering
Coaches
Wagons
Ready-to-Run Models
Restoration
Finishing
Weathering
Description
The author has been building and painting model railway locomotives and stock for over thirty years, half of those as a professional. During that time he has continually updated the methods he uses, either from experience or learning from others. Ian has demonstrated at most of the major exhibitions and given talks to clubs and societies where he passes on the 'knowledge'.
Although the book starts on the assumption that a kit is being built, the principles apply to the repainting of ready-to-run models. The book covers locomotives, coaches and wagons, but the methods are equally relevant to trams, buses and other vehicles.
Every stage of Ian's approach is explained and illustrated in great detail. Apart from a few prototype reference shots, the photographs in this book are all in colour.
Example Two Page Spread [1]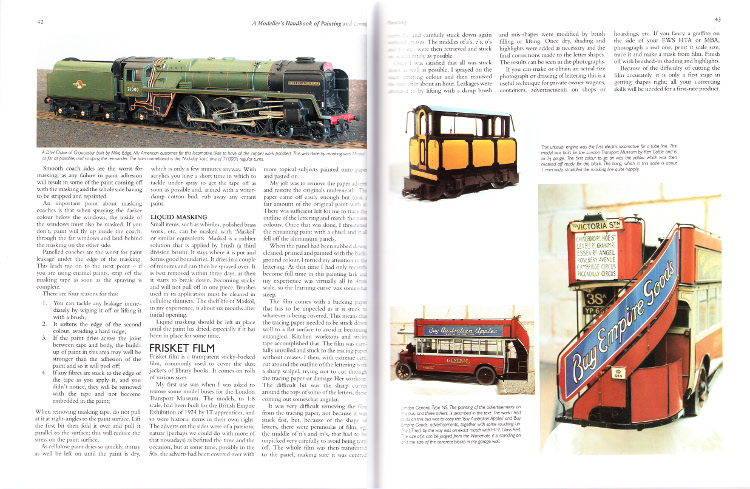 Example Two Page Spread [2]