Wild Swan Books
The Parallel Boiler
2-6-4

Tank Engines
LMS Loco Profile

No.3

David Hunt, Bob Essery & Fred James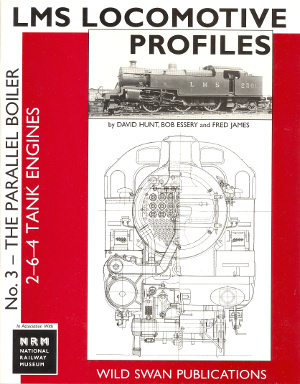 Softback - 64 pages - £10.95
Contents
Origins
Construction and Modifications

Boiler
Cylinders & Motion
Frames, Wheels & Running Gear
Bogie & Pony Truck
Platform, Cab & Tanks
Water Pick-up Apparatus
AWS

The Engines in Service
Livery

LMS Crimson Lake
LMS Black
BR Lined Black
BR Green
Description
The third in this series of monographs features the parallel boiler 2-6-4 tank engines. They were the first really new Derby design to appear after the Grouping; indeed, apart from the one-off Lickey Banker, they were the first since the introduction of the Somerset & Dorset 2-8-0s in 1914 and the only passenger engine since the '483' Class rebuilds of 1912. It was also, in some eyes, the best design to come out of the Derby Drawing Office since the Johnson Compound and the only one to feature what many saw almost as a prerequisite for a modem and effective steam locomotive - long lap, long travel valves.
Altogether 125 of the type were built and they lasted nearly to the end of steam on British Railways. They were extremely successful machines and their basic design features were perpetuated in later series of taper-boiler engines so that the number of 2-6-4Ts built by the LMS eventually totalled 645. Together with the Horwich moguls and the 'Royal Scots', the early 2-6-4 tank engines established what E.S. Cox termed "the definite LMS school (of locomotive design) with main features continuously traceable through the subsequent work of Stanier into the present (British Railways) era".
The book is extensively illustrated and includes fourteen detailed drawings, two at large format, printed on a fold out page bound into the book. The Appendices include building, modification, renumbering and withdrawal dates, plus shed allocations for selected dates between 1935 and 1960.
Example Two Page Spread [1]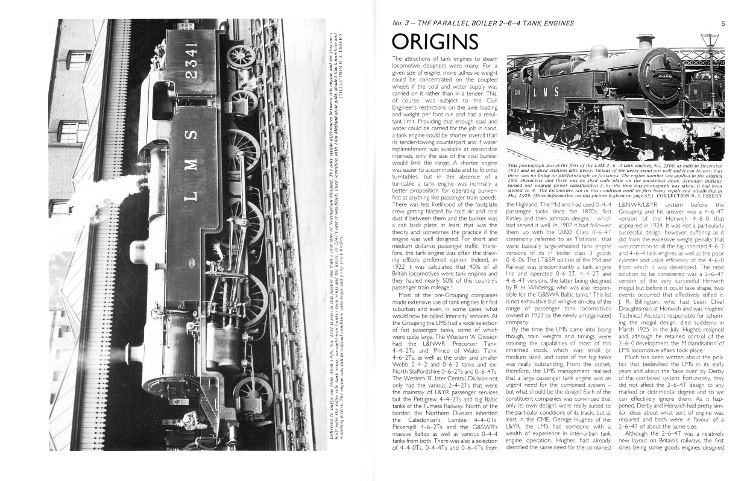 Example Two Page Spread [2]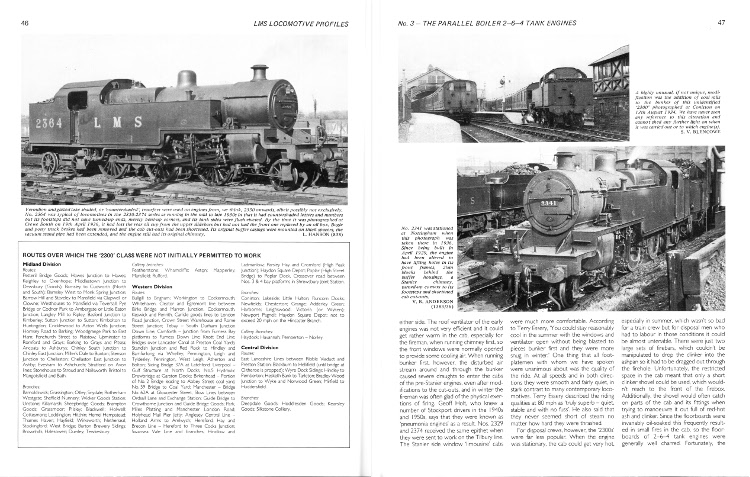 Example Two Page Spread [3]