Wild Swan Books
Severn & Wye Railway Volume 1
Ian Pope, Bob Howe & Paul Karau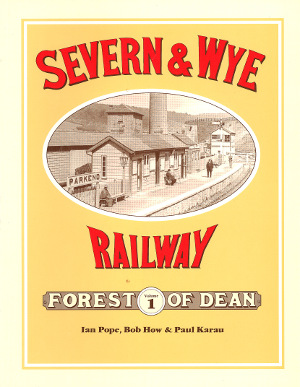 Softback - 158 pages - £19.95
Contents
Tramroad Days
The Severn & Wye on Edge Rail 1868-1894
The Joint Committee 1894-1923
After the Grouping 1923-1947
Along the Line

Lydney Junction
Lydney Town
Tufts Junction
Whitecroft
Parkend
Description
Situated in the triangular-shaped area of uplands in the junction of the Rivers Severn and Wye, the Forest of Dean has always been something of a mystery to most who live outside its bounds. Bypassed by the major lines of communication from an early age, its relative geographical isolation led to the development of a distinctive and somewhat closed 'Forest' community, not easily penetrated by outsiders.
However, the desire to exploit the rich mineral resources of the area led to the later development of a railway network as distinctive in character as the area and community it served, both facilitating the export of Forest products and improved access from outside.
This book is the first of a series intended to cover not only the railway network itself, but to place it in its proper context against the transition of the area from a medieval Royal hunting ground, supplying timber for the great naval fleets in the days of sail, through to a centre of industrial activity based on the local coal and iron ore deposits.
The history of the Severn & Wye and Severn Bridge Railway is traced in detail from its inception as a horse-drawn tramway, through its conversion into a fully-fledged railway network and the later takeover by the Great Western and Midland Railways. The southern section of the line from the junction with the Great Western at Lydney to the once great industrial centre of Parkend is also covered in great detail, with particular emphasis on the railway connected industries which were the lifeblood of the railway system.
Example Two Page Spread [1]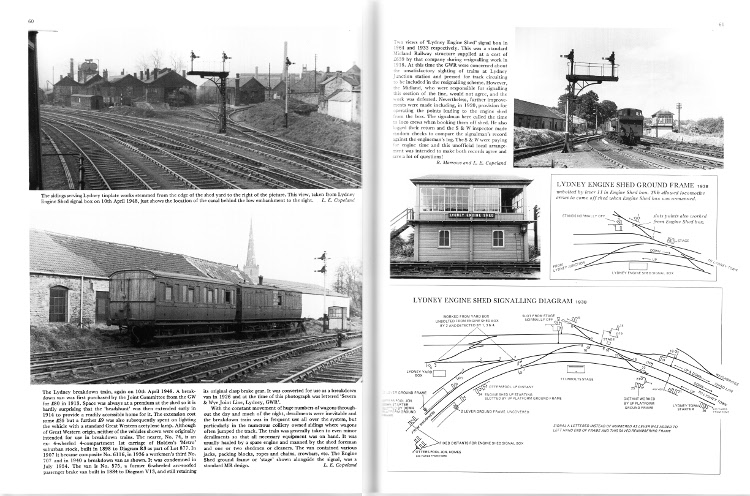 Example Two Page Spread [2]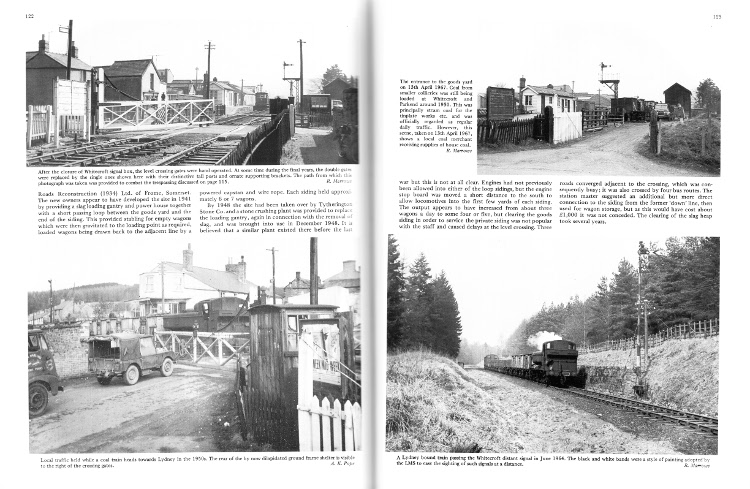 Example Two Page Spread [3]