Wild Swan Books
The South Wales Main Line
Part Five - Swansea to Llanelly
John Hodge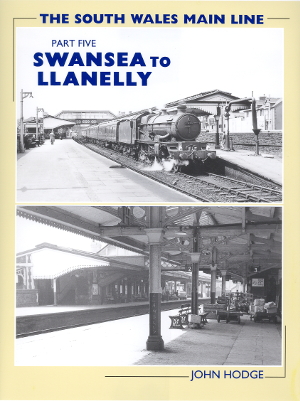 Hardback - 112 pages - £29.95
Contents
Swansea / Landore to Llandilo Jct.

Swansea High Street
Swansea Loop East to West
Landore
Swansea Loop West to Cockett Tunnel
Cockett
Gowerton North
Loughor

The Swansea District Line

Felin Fran
Felin Fran to Morlais

Llanelly District

Llandilo Junction
Llanelly Dock Junction
Llanelly
Llanelly MPD
Description
This fifth part of the South Wales Main Line series continues the journey westwards from Swansea, finishing in the industrial environs of Llanelli (or Llanelly as it was more often referred to in those times). However, this volume differs from the preceding four in covering two routes - the old main line via Cockett, and the 1913 Swansea District line via Felin Fran which was a main line in operating terms, and carried traffic not specifically required to call at Swansea or Landore.
The story starts at Swansea High Street, with more views of the terminus before heading up to the Swansea Loop to rejoin the main line for its 1 in 50 climb to Cockett tunnel. Passing through the station at Cockett, the line then descended steeply to Gowerton (North) and along the more gentle section to Loughor and the approach to the major goods facilities at Llandilo Junction.
At this point, the content switches back to the easterly Section of the Swansea District line, with a brief look at the portion that was fed from Court Sart (see Part Four), running between Jersey Marine and Lonlas Jct., where it was joined by a spur from the main line at Skewen East Junction (again seen in Part Four). The new line soon reached its primary intermediate location of Felin Fran, which possessed handling facilities for goods traffic and provided a passenger connection with Landore (Low Level) and Swansea High Street. Heading west, the SDL then made its way across the west Glamorgan countryside, serving occasional collieries before entering Carmarthenshire and terminating at the Morlais Junctions with the Llanelly & Llandilo branch. This volume's journey then continues along that branch to Llandilo Jct. and the Llanelly complex.
Around Llanelly, the various yards at Llandilo are firstly considered before moving along the dock line to Llanelly engine shed, then back across to the main line at Dock Junction for a look at LIanelly Goods, and finally an extended sequence at the passenger station. Llanelly was almost the western extremity of industrial South Wales, and the final coalfield connections did not extend beyond ten miles.
Example Two Page Spread [1]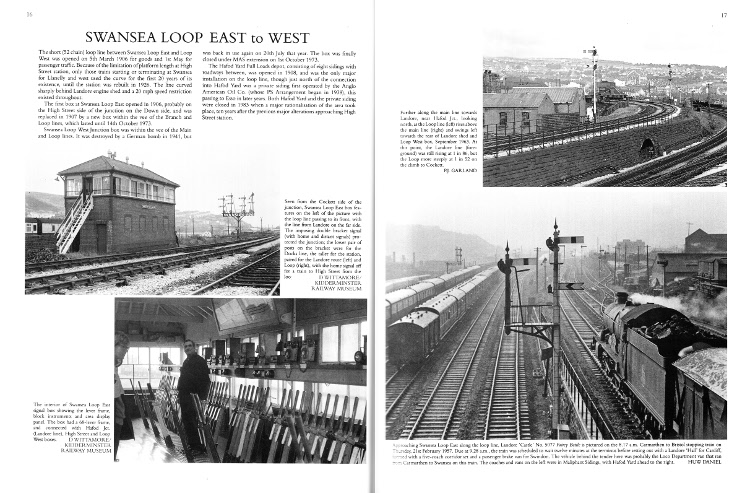 Example Two Page Spread [2]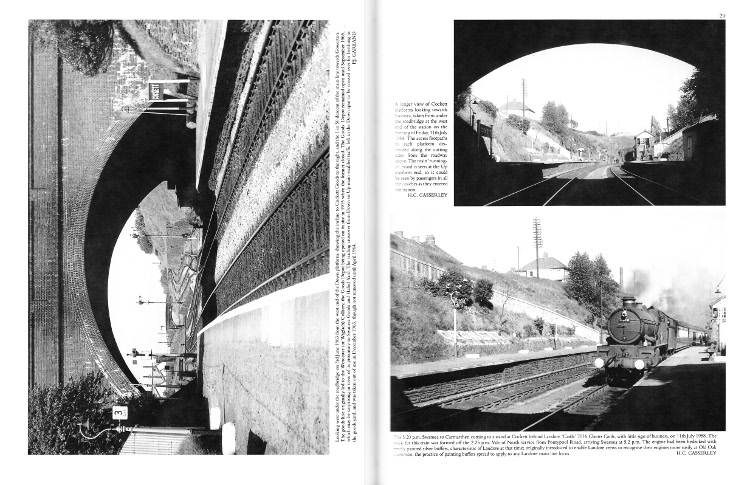 Example Two Page Spread [3]