Wild Swan Books
The Standard Class 4 Goods
0-6-0s


LMS Loco Profile No.10 David Hunt, John Jennison, Bob Essery & Fred James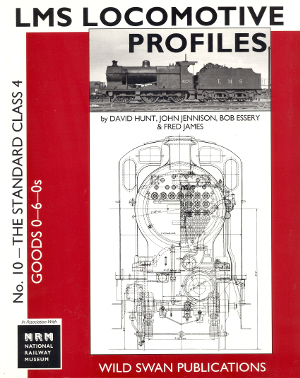 Softback - 126 pages - £18.95
Contents
Origins

The Midland Engines
The LMS Engines

Construction and Modifications

Boiler & Smokebox
Cylinders, Valves & Motion
Frames, Axleboxes & Springs
Wheels & Axles
Brakes & Sanding
Platform & Cab
Cab Fittings & Controls
Carriage Warming & AWS
Tablet Exchangers
Oil Burning

Tenders

Midland Railway Tenders
LMS Tenders
Tender Changes & Alterations

Snow Ploughs & Snow Tenders
The Engines in Service
Livery

Midland Railway
LMS
British Railways
Description
To some railwaymen the standard Class 4 Goods 0-6-0s, both on and off the footplate, were rugged workhorses that did all that was demanded of them, whereas to others they represented all that was wrong with Midland locomotive design. Including the 192 examples constructed and bought before the Grouping by the Midland, plus five S&DJR engines absorbed in 1930, there were eventually 772 Class 4 Goods 0-6-0s in LMS service. By the time the last examples were delivered, this represented almost ten percent of the Company's motive power and at Nationalisation the 4F constituted its largest single class.
A plethora of detail design changes was incorporated over the thirty years that the locomotives were being built. Many subsequent alterations were undertaken on the Class, both large and small, as well as dozens of schemes for in-service improvements. The story of 4F tenders is particularly convoluted, changes in pairings were frequent, especially after nationalisation, and many permutations existed.
In addition to the many photographs of the engines in service, the book includes seventeen detailed drawings, four at large format, printed on two fold out pages bound into the book. The Appendices include building, alteration, renumbering and withdrawal dates, tender details and shed allocations for selected dates between 1921 and 1960.
Example Two Page Spread [1]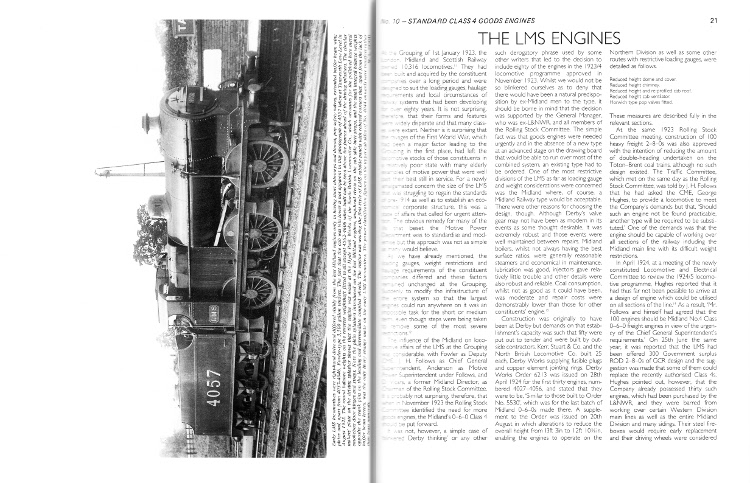 Example Two Page Spread [2]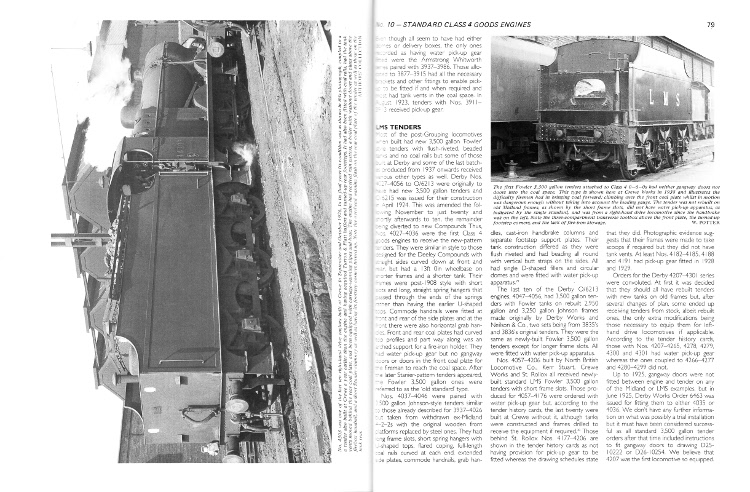 Example Two Page Spread [3]