Wild Swan Books
The Titfield Thunderbolt
The Story of a Much Loved Film
Simon Castens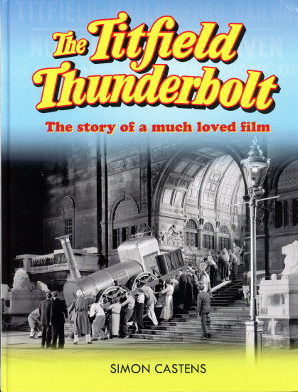 Hardback - 192 pages - £28.95
Reprinting in progress
Contents
T.E.B.Clarke, the man behind the film

Ealing Studios
The Titfield Thunderbolt
Later Career

The Titfield Thunderbolt

Synopsis & Background
Release
Reaction & Reviews

Making the film

Location work
The 'Hydrodeon'
In the studio

People & Personalities

Professional Players
Amateur involvement
Railwaymen
Photography
Film crew & Continuity

Hardware

Lion
Modern locomotives
Rolling stock
Road vehicles

Locations

Freshford & Limpley Stoke
Monkton Combe & Midford
Combe Hey & Dunkerton
Description
A comprehensive book that for the first time tells the full story of how, when and where this famous railway-based Ealing Studios comedy was made. The result of years of research and contact with those that were "there at the time", an extensive text is supported by a wealth of high quality images from numerous sources, many of which have never appeared in print before. The text explains the sequence in which the film was made and includes numerous anecdotes and details from people who witnessed or took part in the filming.
In addition, there is extensive coverage of the canal, railway line and the valley in which most of the filming took place. Limpley Stoke and its station is also well covered with photographs and information, including a full colour reproduction of the original track and signalling diagram, rescued from the signal box before demolition took place.
Published with the full support of StudioCanal, the images include numerous beautiful still photographs taken by Ealing Studios at the time of filming, all of which are accurately described and captioned.
Additional features cover famous local photographer George Love Dafnis, much of whose work the book features, the Hope Cote Hotel where many of the stars stayed during filming, previously unrecorded details and photographs of the locomotive "Lion" and the photography and interests of the late Bernard King, who became very involved with the filming and Studios back in 1952.
The book also features original colour publicity artworks, scale drawings of Titfield station, the "canal footbridge" and the level crossing gates at Monkton Combe, plus beautiful full colour artwork showing both pre and post wreck trains, prepared by designer and artist Stephen Phillips.
Example Two Page Spread [1]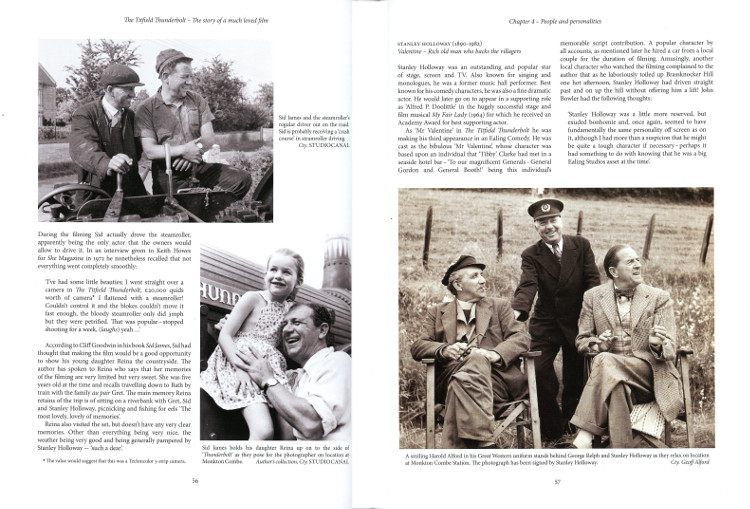 Example Two Page Spread [2]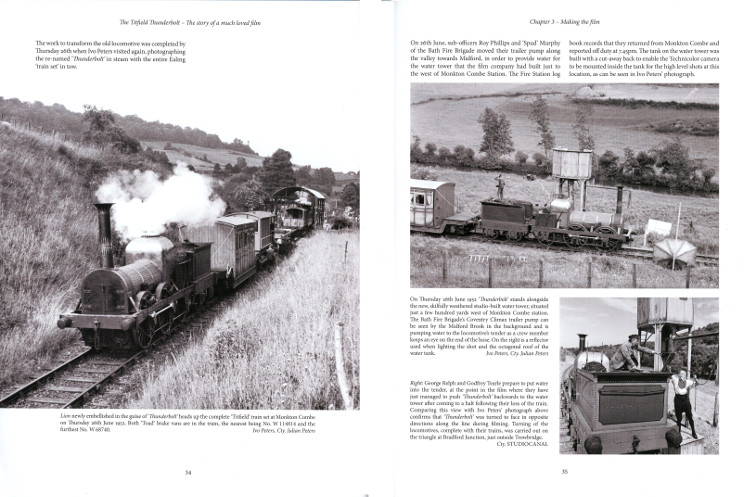 Example Two Page Spread [3]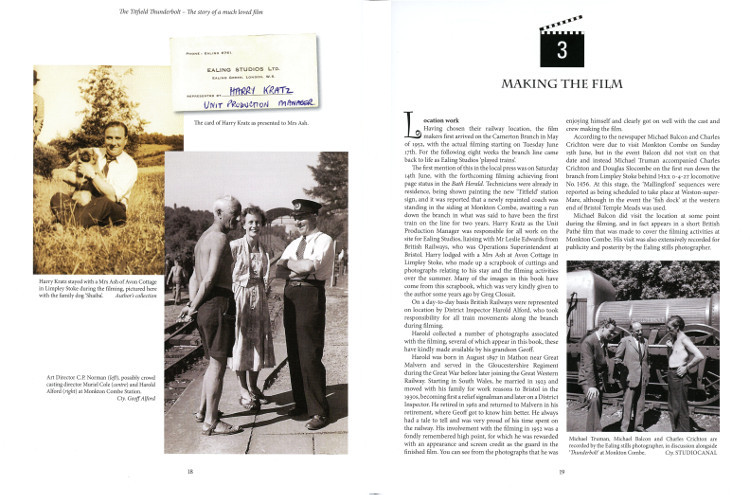 Example Two Page Spread [4]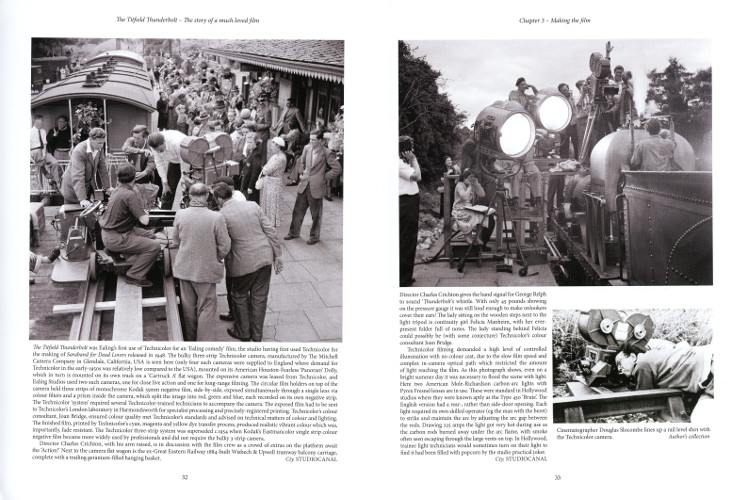 Example Two Page Spread [5]