Wild Swan Books
LNWR Wagons Volume Two
London & North Western Railway Society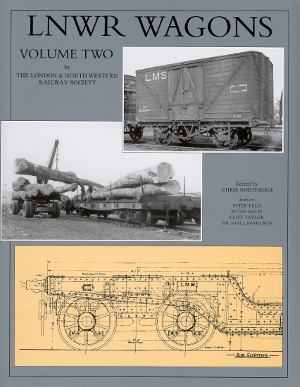 Hardback - 220 pages - £36.95
Contents
Covered Goods Vans

7, 10 & 15 ton Goods Vans
7 Ton Tranship Vans

Vans for Perishable Traffic

Butter Vans
Meat Vans
Refrigerator Vans
Banana Vans
Insulated Goods Vans
Fruit Vans

Miscellaneous Vans

Beer Vans
Gunpowder Vans
Pooley's Tool Vans

Boiler Trolleys

15, 20, 25 & 30 Ton Trolleys
35, 36 & 50 Ton Trolleys

General Bogie Trolleys

25 & 40 Ton Trolleys
40 Ton Platform Trolleys
35 Ton Rectank Trolley
40 Ton ex-Warflat Trolley
Description
Written by members of the LNWR Society and edited by Chris Northedge, this is the second in a series of three volumes covering the wagons of the LNWR.
This volume describes covered goods vans of all types and the bogie trolley wagons built to carry boilers and other heavy loads. These include the 'Rectank' and 'Warflat' vehicles purchased from the War Department after the First World War; the loading of tanks also being covered in the book. Aimed at modellers, numerous drawings and constructional details are included, together with photographs of each subject across all eras.
Volume One covers the company's works Earlestown where almost all the LNWR's wagons were built and gives an overview of the mechanical details and liveries applied to the wagon stock. The bulk of the first volume is then given over to the LNWR's open goods wagons plus cattle, timber, glass and furniture van wagons. Volume Three encompasses coal and mineral wagons, rail and ballast wagons, tramcar trolleys and brake vans.
Example Two Page Spread [1]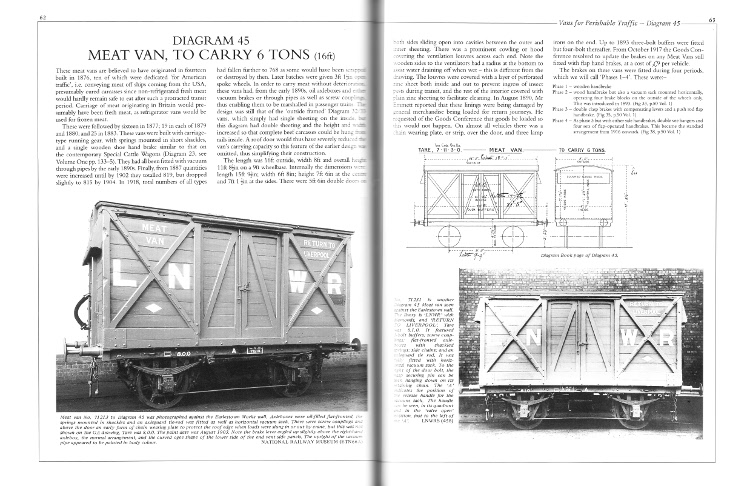 Example Two Page Spread [2]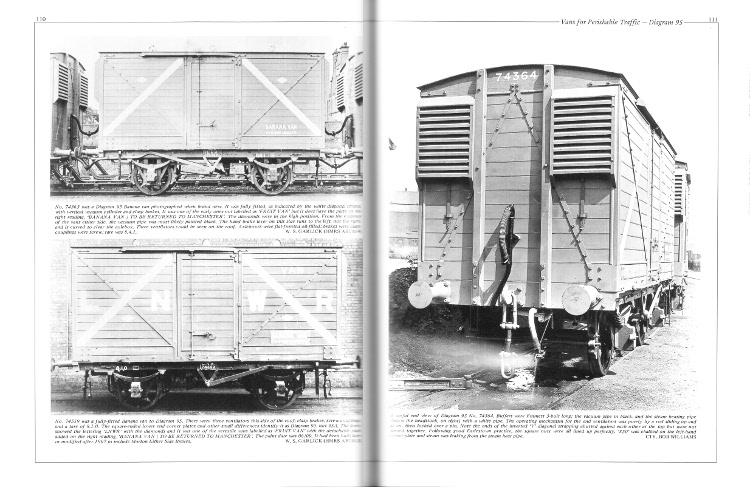 Example Two Page Spread [3]