Wild Swan Books
The Selsey Tramway Volume One
Laurie A. Cooksey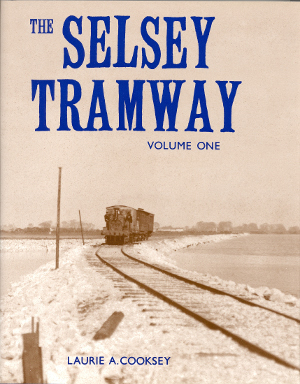 Hardback - 188 pages - £31.95
Contents
Getting Started (1886-1897)
A Promising Beginning (1897-1909)
Man Makes Plans & God Laughs (1910-1912)
Thoughts of Expansion (1913-1919)
Completely off the Rails (1920-1923)
A Change of Name (1923-1924)
The Slippery Downward Slide (1925-1934)
Closure, Sale & Winding Up (1935-1947)
Gone but not Forgotten
Description
As part of the Colonel Stephens empire, the impecunious Selsey Tramway needs little introduction to students of light railways. Now at last we have an extensive well-written and definitive account of this fascinating line which opened in 1897 and miraculously survived various struggles until finally closing in 1935.
The 7 mile 61 chain route from Chichester and Selsey Beach is generously illustrated in this comprehensive history of the line.
Volume Two describes the route and details the steam locomotives, railmotors and rolling stock used on the line.
Example Two Page Spread [1]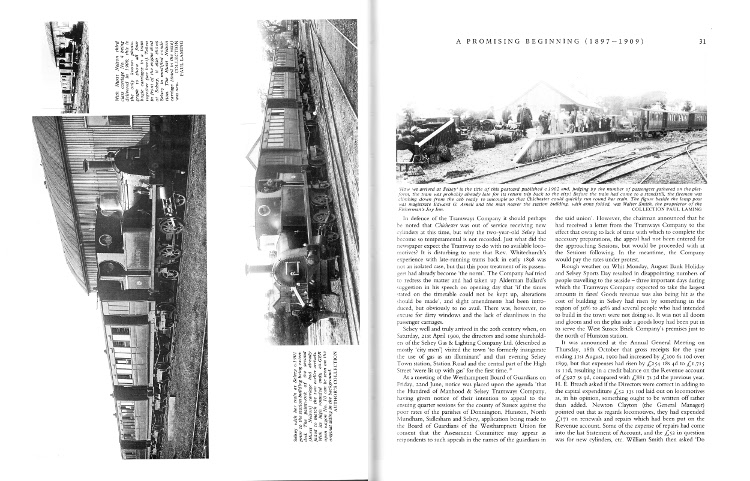 Example Two Page Spread [2]
Example Two Page Spread [3]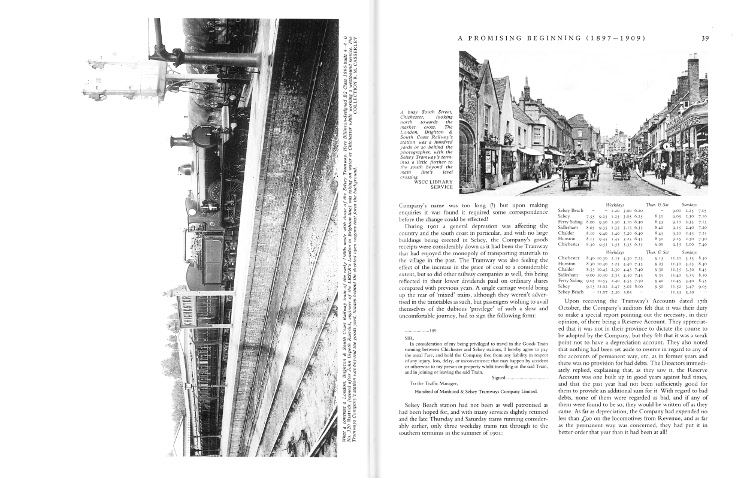 Example Two Page Spread [4]