Wild Swan Books
The Shipston-on-Stour Branch
S. C. Jenkins & R. S. Carpenter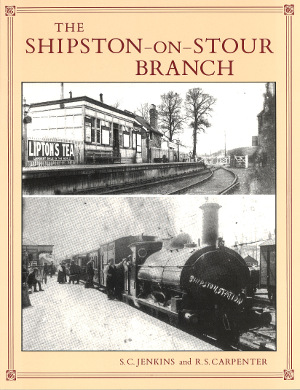 Softback - 104 pages - £14.95
Contents
The Horse Tramway (1820-1847)
The Oxford Worcester & Wolverhampton Railway Period (1847-1863)
A Worcestershire Branch Line (1863-1914)
Twentieth Century Developments (1914-1948)
The Route Described
The British Railways Era (1948-1963)
Description
The long and fascinating history of the Shipston-on-Stour branch goes back to the pre-steam railway age and construction of the Stratford and Moreton horse tramway in the 1820s.
Built as part of a plan to link the Midlands canal system to the Thames, the line was obsolete almost as soon as it was built, but when the Oxford, Worcester & Wolverhampton Railway was constructed, the tramway and its spur to the small Warwickshire town of Shipston-on-Stour became a branch of that railway.
The section of tramway north of the Shipston junction eventually fell into disuse but in 1889 the 'Shipston branch' to Moreton-in-Marsh was upgraded and re-opened as a conventional steam-worked line. But the line remained a backwater, attracting little traffic and the passenger service was withdrawn as early as 1929. The goods service continued until final closure in 1960.
This detailed history is accompanied by many fine and rare photographs and gives a unique insight into the history and operation of one of the Great Western's most neglected rural lines.
Example Two Page Spread [1]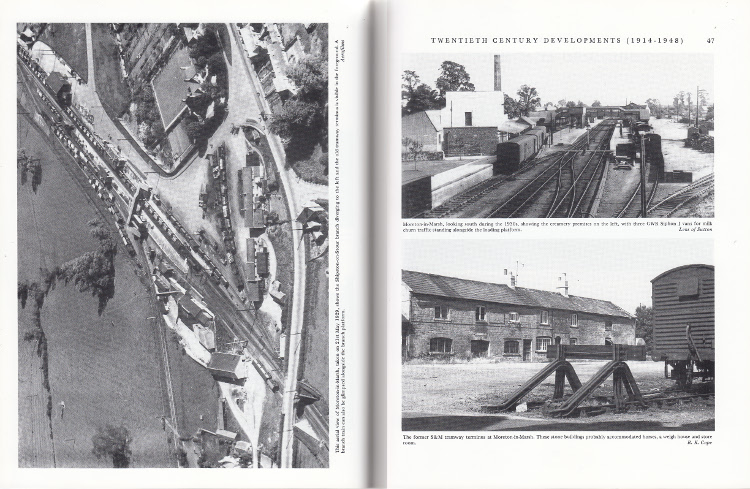 Example Two Page Spread [2]